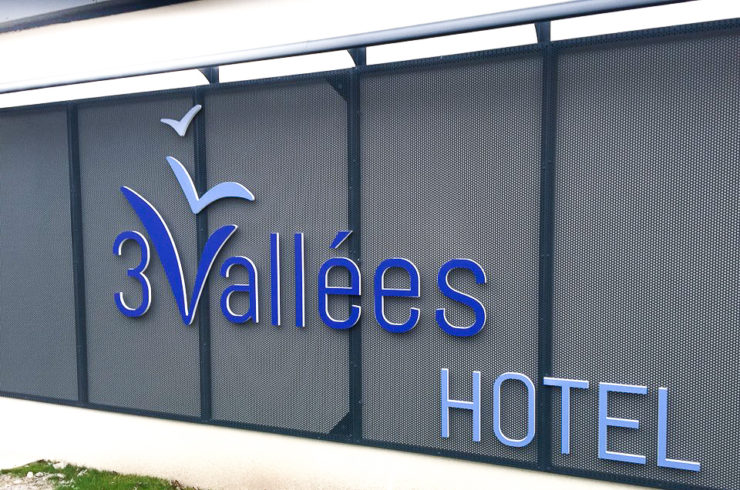 Discover the charm of our hotel, the 3 Vallées Hotel, very close to Orléans.
Located in the heart of the Loire Valley, Les 3 Vallées Hotel, brings a new concept of tourism and recreation to the city. It is a private oasis where you can enjoy a lot of tranquility.The spacious lobby has a modern and contemporary decor, with blue and gray notes.
The 41 entirely new rooms have a clean and bright design. Depending on your needs, we have different types of accommodation, and an excellent team of professionals who will accompany you in everything you need. Enjoy a delicious breakfast in the dining room.
All you have to do is enjoy your stay in Orleans with all the comfort you deserve. Our mission is to provide you with the best vacation of your life.
The staff is aware of the reception of customers with disabilities.
Welcome to Orléans
3 Valleys Hotel