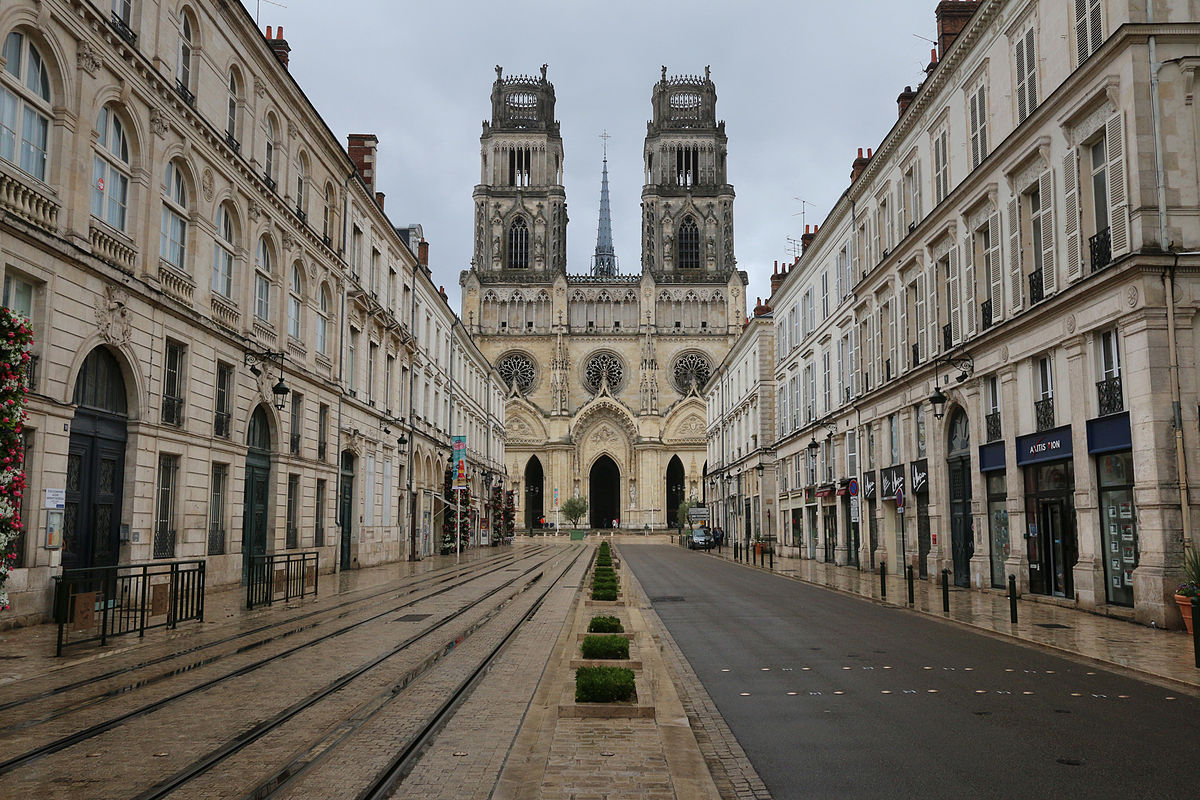 Pont George V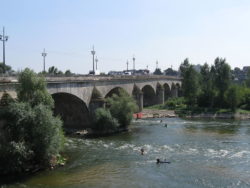 The George V bridge is a road bridge and a tram that crosses the Loire in Orleans. It is an arched bridge that spans 325 m. Designed by Jean Hupeau, it was built between 1751 and 1760, at the request of Daniel-Charles Trudaine, administrator and civil engineer. It was renamed in honor of King George V after the Second World War for the role played by Britain in the war.
Jeanne d'Arc
Jeanne d'Arc, called the Maid or Maid of Orleans, born in Domremy (in Lorraine) on January 6, 14121 and died alive burned in Rouenle May 30, 1431, only 19 years old. It was a young girl who lived in France during the Hundred Years War and fought for the King of France Charles VII, also called Charles de Valois, who was, before Joan of Arc drove him to Reims for his coronation, dolphin of the crown. At the age of 13, she claims to have heard heavenly voices telling her to "knock the English out of France".
Orleans Cathedral
Is a cathedral of Catholic worship under the invocation of the Holy Cross located in the city of Orleans, in the department of Loiret (France). The cathedral has a Latin cross plan, the longitudinal arm being longer than the transept or the transverse arm. It has an ax-shaped façade because it belongs to the Gothic style. It has three rosettes on the entrance facade and two on the sides. Unlike other Gothic cathedrals, the Orleans towers are not so sharp. In addition, the interior is covered with rich stained glass windows that bring light inside the building.
Arts Museum
A small Louvre is waiting for you here! With no less than 700 worksItalian, Flemish, Dutch, French permanently exposed.
The Museum of Fine Arts is one of the richest public collections in France. A journey into artistic creation from the fifteenth century to today to discover.
The Floral Park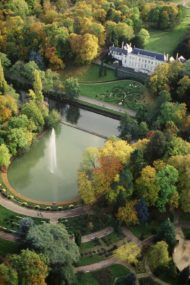 Between Sologne and Val de Loire, in Orléans, the Floral Park of La Source, Orléans-Loiret invites you to discover the source of Loiret, tropical birds, flower gardens, beautiful trees, a butterfly greenhouse and many more surprises that will enchant you!